Process Combustion Corporation (PCC) is growing. Fast. So are the opportunities in our fast-track project, combustion equipment company. PCC's success is directly related to our team-oriented approach, and commitment to hire and recognize quality individuals. We take pride in our most important asset: Our employees.
PCC is looking for highly motivated, talented and dependable individuals to lead the way in the combustion and thermal oxidation field. Current open positions are listed below.
Technical Sales Engineer (Aftermarket)
Reports to:  Vice President of Sales
Position Summary:
The Technical Sales Engineer (Aftermarket) is not only responsible for the development of a systematic approach to selling spares, service and retrofits, but also handling technical issues arising after the completion of equipment commissioning. The position will drive an established business segment and enable PCC to achieve its revenue growth and profit objectives. In addition, the position provides input and participates in the strategic planning, marketing and technical development of PCC products and services.
Essential Functions:  
Develop and implement a business plan for an Aftermarket Services Department consisting of spare parts, engineering and field services, and rebuilds.
Analyze and develop detailed technical proposals in order to repair or replace customer equipment.
Manage current spare parts sales resource to provide timely quotes for spares, service and rebuilds.
Assess service needs of the customer base and develop offerings to meet expectations.
Develop long-term service agreements to provide consistent revenue source.
Develop plan and system to consistently follow-up with existing customer base to promote and grow spare business, leveraging this business to achieve growth in service and rebuild opportunities.
Work with the Marketing Manager and VP of Sales to coordinate sales representative effort to grow this business segment and develop customer call plan.
Have the ability to quickly resolve technical inquiries from customers (domestic and international).
Provide timely and complete reports of activities and other administrative documents as required.
Measures of Accountability:
Achievement of order intake (number, value, margin) vs. objectives
Maintenance of positive customer relationships and associated information
Performance vs. the essential functions of the position
Compliance with PCC's policies and administrative requirements
Position Requirements
Education/Skills
Bachelor's degree or equivalent training and experience in Engineering or a related field.
Specialized training in fluid, thermodynamics, and combustion a plus
Can read engineering drawings (General Arrangement, Mechanical details, P&ID's, Logic Diagrams, etc.)
History of marketing and selling industrial equipment
Well developed sales and customer relations skills
Excellent oral/written communication skills
Marketing and strategic planning knowledge
Current computer skills necessary to meet the requirements of the position
Experience: 
Previous technical experience with industrial equipment in a related industry
Minimum of three years of successful sales experience in a related industry
Knowledge of equipment maintenance procedures
Experience working with manufacturer's representative network
Physical requirements:  
Must be able to meet the travel demands of the position, including making customer visits and sales calls as necessary
Must be able to make sales calls, and periodically spend extensive time responding to customer needs, in an industrial environment that is hot and dirty with noise levels typical of an industrial setting.
Contact John Dormire, COO/Director of Marketing at pcc@pcc-group.com - no phone calls please.
Project Manager
General Duties
Serves as the internal PCC project lead and the customer's primary interface for the design, procurement, and installation of PCC system. Engages with the customer throughout the project life cycle to manage post-purchase order scope modifications, overcome execution challenges, and broadly communicate project status and delivery risks. Performs core project engineering tasks and integrates PCC technical and support staff capabilities in accordance with established procedures to ensure safety, consistency, efficiency, and quality. Receives technical guidance and quality control supervision from the Project Group Leads but is accountable to the Operations Manager. Operates as a committed member of the PCC team dedicated to continuous learning and improvement. Performs other duties as assigned by the Operations Manager.
Specific Responsibilities:  
Drives project delivery and effectively communicates progress through the major phases of the PCC Project Management process: Design, Procurement, and Installation.
Acts as the Single Point of Entry into PCC for the project customer.
Masters project requirements to include customer specifications
Develops a Project Management Plan appropriate for the project scope
Maintains regular and recurring customer contact
Quickly elevates disputes to the appropriate level for quick resolution.
Executes Change Management process
Reports project progress and milestones in accordance with established procedures
Utilizes the Technology Group's "Design Memo" as a guideline to perform mechanical design including thermal calculations, refractory selectrion, structural design, and development of general arrangement drawings, P&ID's, nozzle schedules, fabrication drawings, pipe skid drawings, installation drawings, and installation and operation manuals.
Integrates Process, IC&E, CAD, Engineering, and Procurement groups to orchestrate design and project delivery
Receives, reviews, and approves vendor documentation
Reviews vendor quotes for technical acceptability and provides feedback to Purchasing
Secures "out-sourced" engineering disciplines from external resources as necessary
Navigates projects deliverables through required Quality Control events
Leads After Action Reviews after equipment shipping and upon project completion
Gathers customer feedback after equipment shipping and upon project completion
Performs logistical and administrative duties as required to deliver the project on schedule
Maintains and closes out Project Files for historical reference
Team Player who - during project lulls - selflessly contributes time, talents, and expertise to support colleagues.

Contact Chris Riemer, Operations Manager, at criemer@pcc-group.com
Mechanical and Controls Engineer
General Duties
Works under the direction and supervision of the Engineering Manager in the execution of technical engineering tasks as a member of PCC's project delivery teams. Serves as a committed member of the PCC team dedicated to continuous learning and improvement. Performs other duties as assigned by the Operations Manager.
Specific Responsibilities:  
Drives project delivery and effectively communicates progress through the 3 major phases of the PCC Project Management process: Design, Procurement, and Installation.
Reviews equipment data sheets for major equipment (fans, burners, pumps, boilers, heat exchangers, bag houses, etc.) and develops technical requisitions.
Coordinates with Purchasing Department to release specified equipment for quote and reviews technical proposals prior to authorizing purchase.
Supports development of project engineering deliverables
Works with the customer's engineering teams to clarify and resolve comments on engineering deliverables
Develops project specific inputs for Installation, Operation, and Maintenance Manuals.
Supports P&ID development for new projects
Specifies sizing for orifice plates and valves for equipment.
Supports troubleshooting of fielded equipment
Team Player who selflessly contributes time, talents, and expertise to support colleagues
Performs other duties as assigned.

Contact Chris Riemer, Operations Manager, at criemer@pcc-group.com
Automation and Electronics Engineer
Duties and Responsibilities
Assist the Sales team in quoting electrical portions of projects
Review customer specifications and incorporate them into instrumentation design using indicated electronic devices
Responsible for some aspects of electrical/control system design, specification, testing, and customer demonstration
Developing an electrical Bill of Materials that is cost efficient and meets the standards
Field service/start-up, consisting of electrical/mechanical setup, checkout, commissioning, troubleshooting, equipment placement and repair, training, etc.
Panel designing, wiring, and checkout. Panel construction when required
Skid checkout, consisting of checking for electronic functionality and configuring the instruments on the skid
Loose instrument checkout and calibration checks
Development of Electrical Drawings
Desired Knowledge / Experience / Skills / Abilities:
Knowledge and understanding of industrial controls
Experience with Combustion Systems (burners, air heaters, oxidizers, etc.)
Ability to prioritize activities and effectively management multiple projects simultaneously
Safety focused with experience working in an industrial plant environment
Confident and curious problem solver who can think and deliver under pressure
Strong people skills and the ability to build long-term relationships with customers
Travel Requirements:
This position requires travel to PCC customer sites for equipment start-up and commissioning. Typical travel is approximately 30% - with peaks and lulls
Travel duration for a typical start-up is 7-10 days for small domestic projects and approximately 25 days for larger projects in China
During the next 18 months, 2-3 trips to China should be anticipated over a very high Operations Temp period.
Contact Chris Riemer, Operations Manager, at criemer@pcc-group.com
Benefits
PCC offers an attractive compensation and benefits package, including health and life insurance, dental and vision insurance, and 401(k).
PCC is an Equal Opportunity Employer (EEO).
Process Combustion Corporation provides equal employment opportunities (EEO) to all employees and applicants for employment, without regard to race, color, religion, gender, sexual orientation, national origin, age, disability, marital status, amnesty, or status as a covered veteran in accordance with applicable federal, state and local laws. PCC complies with applicable state and local laws governing non-discrimination in employment in every location in which the company has facilities. This policy applies to all terms and conditions of employment, including, but not limited to, hiring, placement, promotion, termination, layoff, recall, transfer, leaves of absence, compensation, and training.
PCC expressly prohibits any form of unlawful employee harassment based on race, color, religion, gender, sexual orientation, national origin, age, disability, or veteran status. Improper interference with the ability of PCC' employees to perform their expected job duties is absolutely not tolerated.
About PCC
Since its founding in 1969, PCC has been providing its global customers with combustion heat transfer and pollution control system expertise from its headquarters in Pittsburgh, Pennsylvania (USA). PCC designs, engineers, and supplies thermal oxidizers, afterburners, incineration systems, specialty combustion systems and bio-oxidation technologies that provide environmental treatment of gaseous and liquid waste streams generated from a wide range of industrial and municipal processes.
PCC's engineers are experienced in process design, process engineering, material selection, refractory design, instrumentation and controls, commissioning and start-up service, and project management. PCC has custom designed systems ranging from $5,000 to over $15 million. There's no combustion application PCC cannot handle.
PCC excels in providing fully integrated solutions to meet our customers' toughest air pollution control challenges. Our expertise and experience in gaseous & liquid waste incineration, VOC destruction, and acid gas systems is complemented by knowledge, understanding and practical know-how of heat recovery boilers, heat exchangers, wet scrubbers, baghouses, and electrostatic precipitators.
We serve industries including Chemical, Petrochemical, Refining, Automobile, Pharmaceutical, Manufacturing, Textile, Rubber, Metals, Wood Products, Sulfur, Carbon, and the Pulp and Paper industries.
Location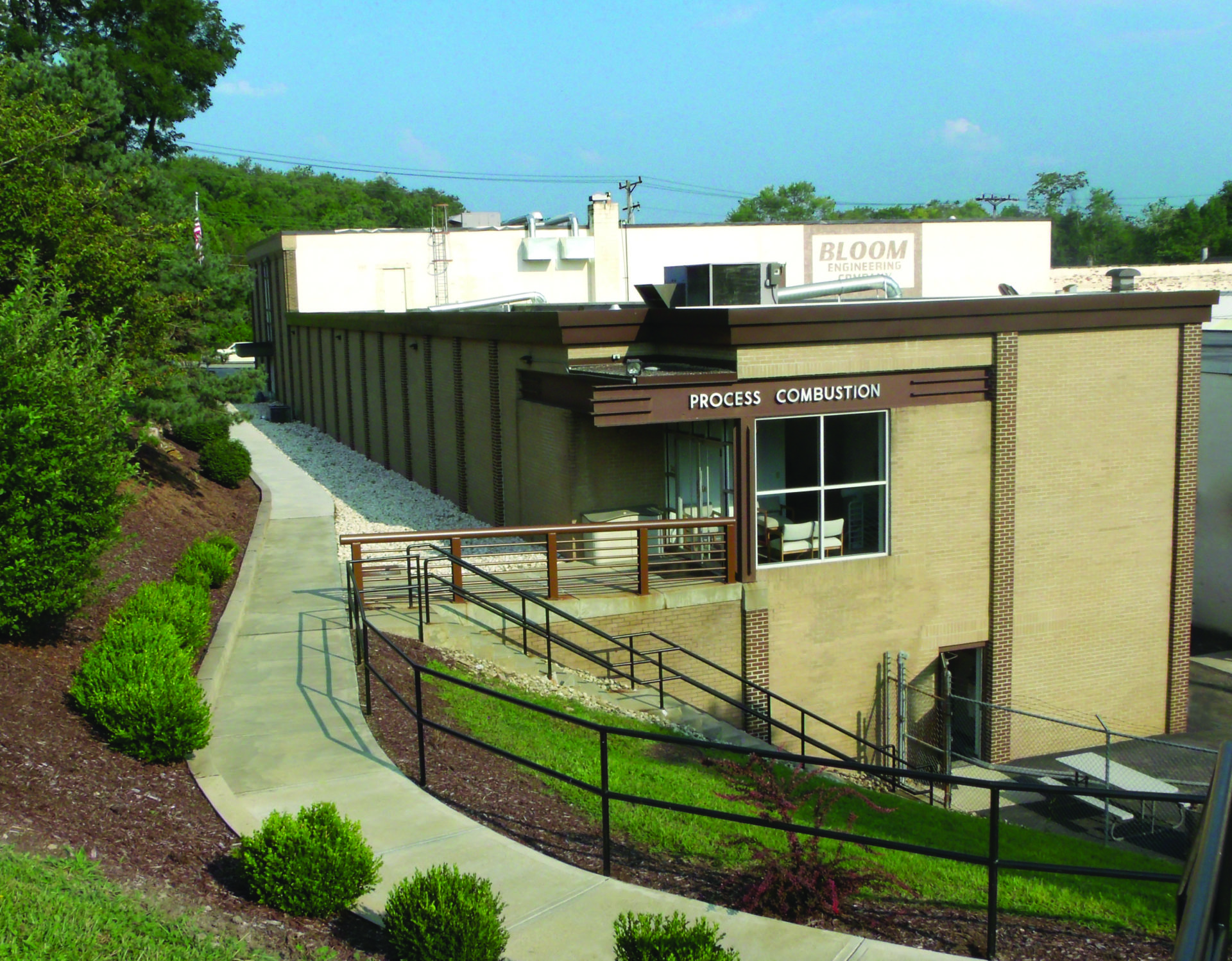 Situated in the South Hills area of Pittsburgh, Pennsylvania, approximately 45 minutes from Greater Pittsburgh International Airport, PCC offers challenging technical work in a small company atmosphere. We encourage personal growth, yet emphasize "team."
Have a question? Need information?
Tell us your request.