Pittsburgh, Pennsylvania: "The Steel City," "The City of Bridges," "Most Livable City," and home to Process Combustion Corporation (PCC) headquarters since 1969.
Our 50-year history gives us the experience to understand our customer's needs and concerns and design our equipment to solve their problems. We also strive to move forward with a culture that consistently invents new and better ways to do what we do: engineer, design, and manufacture combustion heat transfer and pollution control systems for industries worldwide.
PCC Quality Policy Statement
Process Combustion Corporation (PCC) specializes in providing our customers with process specific, custom designed oxidation solutions. Ultimately, PCC strives to foster enduring relationships with our customers through the on-time delivery of integrated systems that perform to design requirements. We promote a commitment to satisfy applicable requirements, continual improvement and setting of Quality Objectives established within our ISO 9001 system. PCC measures its performance in three specific areas: customer satisfaction, equipment performance, and on-time delivery.
Our customers demand and deserve the best quality products. PCC shall meet and exceed these expectations with a well trained workforce, technological expertise, and an entire organization committed to continuous improvement through the ISO Quality Management System.
The Quality Manager assures the implementation of the Quality System requirements; but every member of the team shares the responsibility to seek continuous improvements in our products and processes. One of PCC's defining characteristics is that every employee takes pride in both what we do and how we do it. We must collectively expect that Quality Problems be both identified and solved at the lowest practicable level of the organization with urgency, technical efficiency, and economy. Any problems that cannot be resolved between departments shall be brought to my attention for final resolution.
-Will Huebner, President and Chief Executive Officer
Red tape is an idiom that refers to excessive regulation or rigid conformity to formal rules that is considered redundant or bureaucratic and hinders or prevents action or decision-making.
Between needless policies, endless paperwork, and a lack of decision-making authority, you can start to wonder if the corporate rule-makers are actively trying to make your job harder.
At PCC, we make the process a lot less frustrating for yourself and your team.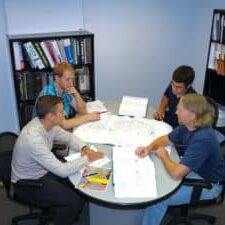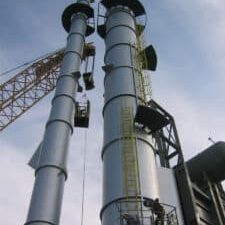 Have a question? Need information?
Tell us your request.